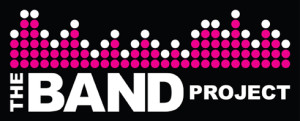 Our lovely friends at The Band Project are looking for brass and woodwind players for their next workshop. It looks like a fantastic opportunity for young players. All details (including how to apply) from The Band Project are below.
THE BAND PROJECT HORN SECTION LAUNCHING THIS MONTH!
We're launching the very first Band Project Horn Section in Brighton giving the opportunity for more young musicians to take part in our band and live performance based courses. We're looking for Saxophone, Flute and Trumpet players aged between 11 – 13, Grade 3 and above, to join our amazing young bands and get an authentic band experience! 
The Horn section will work with each of our bands on a couple of their songs working towards performing with them at the end of course gig in a real venue and also heading into the studio to record. Students will be introduced to performance skills, soloing, how to play with a band and a wide range of genres – Jazz, Funk, Reggae, Rock and much more. The section will work with fantastic arrangements and see the process of creating them working with the bands and their tutors to create something unique!
Places are VERY limited to a maximum of 5 and we are running an initial session for players to come and get involved on May 16th 2pm – 5pm at Brighton Electric. The workshop is £24 and is a chance to get a taster of what the weekly sessions would be all about! Parents are invited back 10 – 15 minutes before the end to see everything that the band have been working on and it gives a great focus to work towards. Even after just 3 hours students get a real sense of achievement through performance. To book your place please e-mail[email protected] or call 07771 456955.
Here's an example of what The Band Project can achieve with our bands: