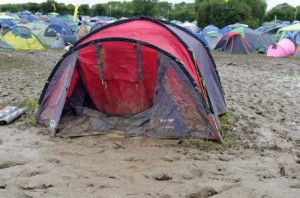 Well so far in our Glastonbury month we have seen it grow from the first ever festival in 1970 to 1989, but what happened in the 90s….
In 1990 it took on the name Glastonbury Festival for Contemporary Performing Arts – as it is still known today.
In 1990 there were 70,000 people at the festival and tickets were £38 in 100,500 people were there and tickets were £83.
In 1992 after the end of the cold war it was decided they would no longer give to the CND but instead raised money for Greenpeace and Oxfam. In the first year the festival raised £250,000 for charity.
1994 was a big year, it saw the iconic Pyramid stage burn down! Luckily it was replaced in time for the festival. This year was also the first year the festival was televised (by channel 4).
The end of the 90s saw a lot of mud, the 97 and 98 festival were complete mud baths…but it didn't stop people having a great time!
Acts included: REM, Fatboy Slim, Blur, Bob Dylan, Robbie Williams, The Prodigy, Radiohead, Th Cure, Oasis, The Levellers, Happy Mondays, Primal Scream and many more!