"We've recently been specifically inundated with enquires for 1 on 1 piano and singing lessons and although actively recruiting, are struggling to keep up with the flow in Oxford and Brighton!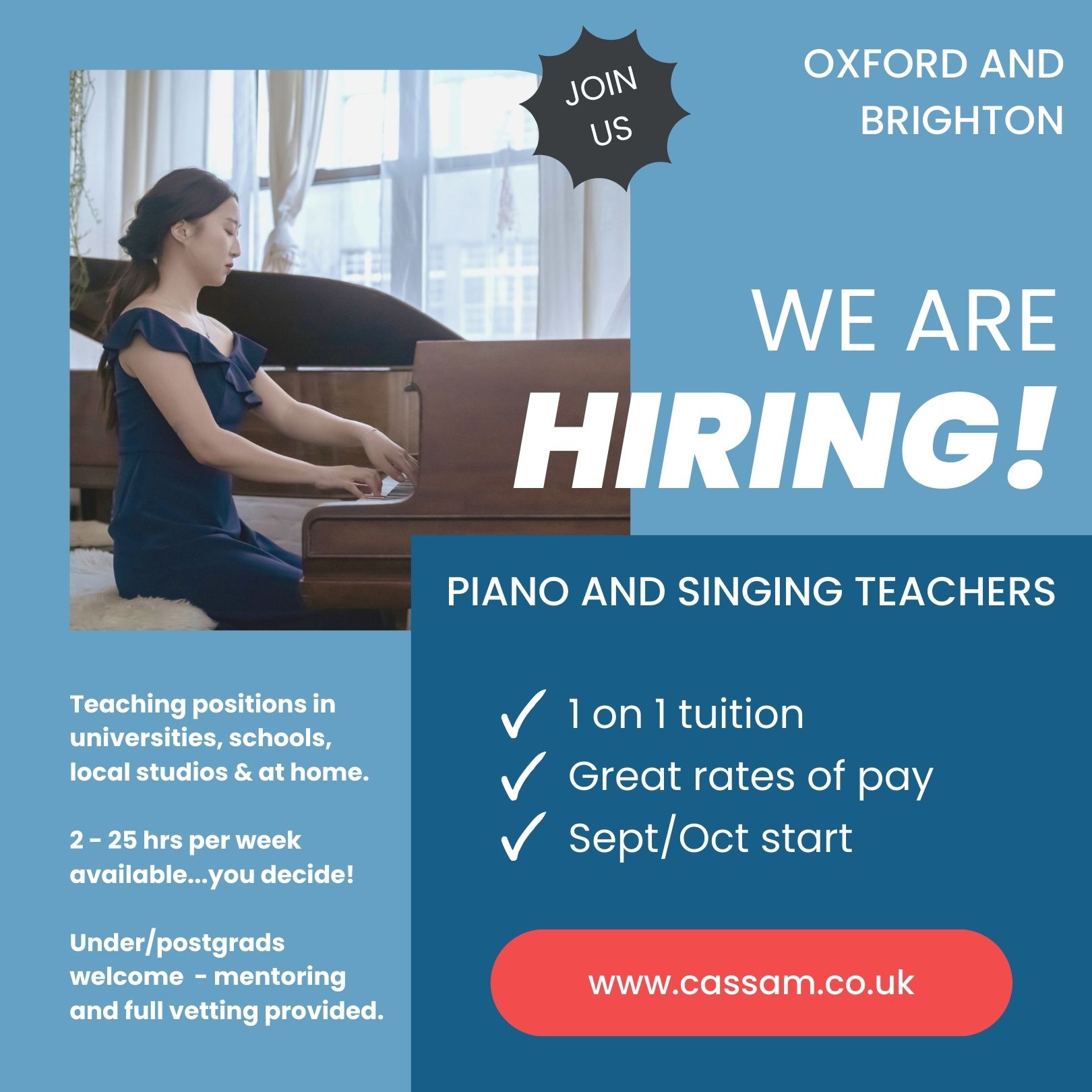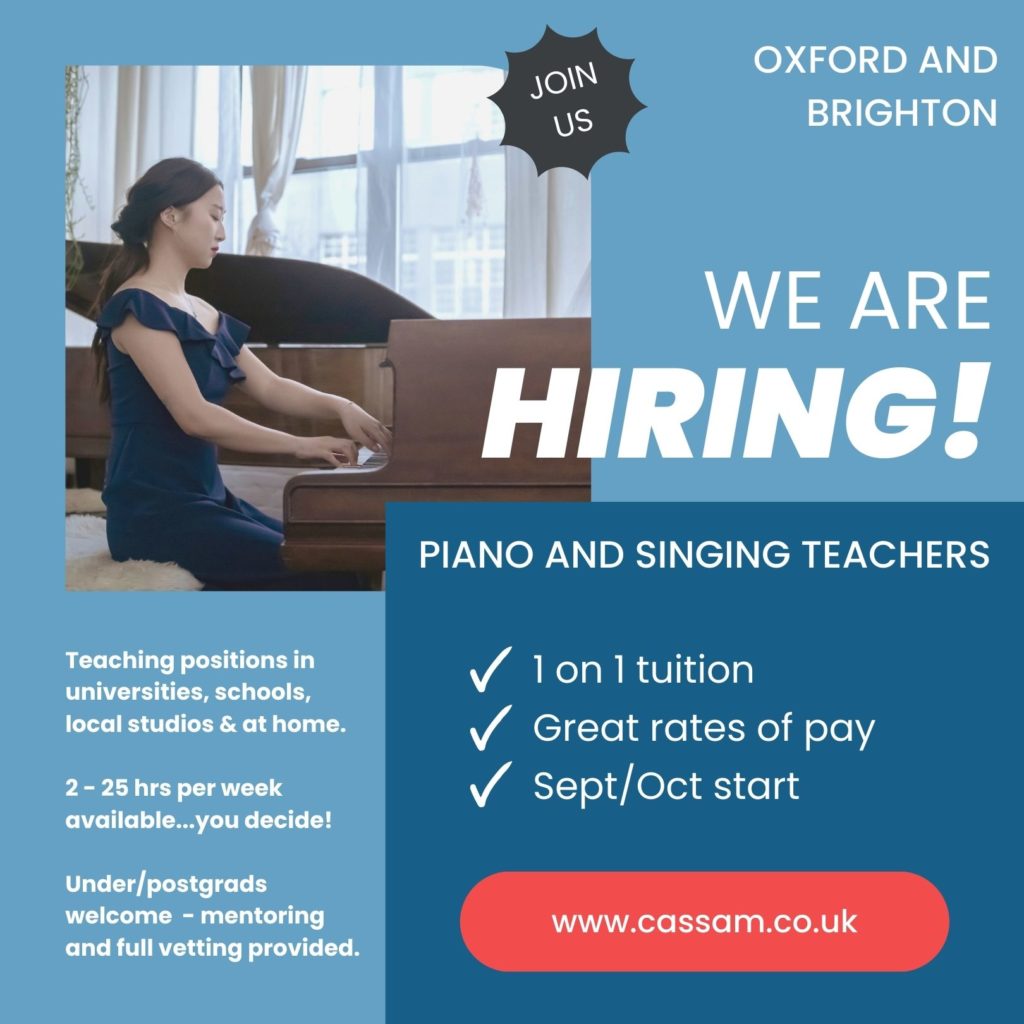 Although many pro musicians and students are away for the summer, most of these families are requesting weekly lessons after school or at the weekend from September… and pupils can be provisionally referred even if a new tutor cannot firm up the arrangement straight away (delayed start etc). In addition, September is our busiest month so there will be numerous more opportunities up-coming… for both daytimes and after school. There is no minimum allocation of pupils and of course excellent rates of pay.
Are you interested in coming on board with SCMT?! Contact us at [email protected].