Our lovely and very talented piano and clarinet tutor Jacqui has got a new band. It is a duo called Woodrock. You can hear them here https://soundcloud.com/woodrock-1. Here at SCMT we just love them, hopefully you will too! There are two websites at the bottom you can use to get in contact with the duo if you might like to book them.
"Woodrock" is a newly formed collaborative duo with Tamás Rock, from Budapest, Hungary and Jacqui Attwood from Brighton.
Their music is a combination of self composed pieces and music from diverse lands including Bossa Nova from Brazil, Latin-Jazz, Tango from Argentinia as well as French Musette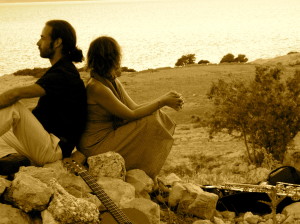 and Balkan Sevdalinka melodies from Bosnia.
Tamás plays classical guitar and Jacqui saxophone, clarinet and accordion. For more information on their careers and future gigs/bookings; please visit:
 www.cirkuszka.com and www.jacquelineattwoodmusic.com
If you're looking for a music school in Brighton, SCMT might be just what you're looking for. Get in touch and we'll be happy to help.