Featured new tutor – Melissa (singing teacher)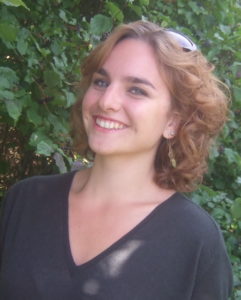 Today's featured new tutor is singing teacher Melissa. Singing lessons not only teach you how to use your voice as an instrument, but are a great way to improve confidence, musical knowledge and stage presence. Below you can find Melissa's teaching profile, here you can find out about her teaching styles, influences, experiences and much more. Melissa is ready and waiting to take on new students, so please contact Susanna direct on 01273 504505/07720 771053 or email [email protected] to book your free into lesson.
Profile:
Melissa is a classically trained singer and professional singer/songwriter recently graduated from studying Music at the University of Sussex, where she gained a 1st in performance and film composition. In 2012 she released her debut album Beyond The Frame, and is currently working on her second album. As well as classical music, Melissa loves popular music, folk and musical theatre, and has had the privilege of working with some of the top West End performers and directors in the recent production Love Beyond at the Brighton Centre. She has also hosted numerous performances promoting her work as a songwriter, and her songs have featured on radio in Ireland over the past few years. Melissa loves inspiring people of all ages to be creative, whether in singing, composition, song writing or performance.  She is passionate about encouraging students to find their own unique style whilst teaching them to learn to love the spotlight. By tailoring lessons to suit each individual, Melissa helps to ensure students improve their vocal abilities whilst maintaining a fun and relaxed environment that enables them to  grow in confidence and enhance their performance skills.