Featured new tutor – Annalies (piano teacher)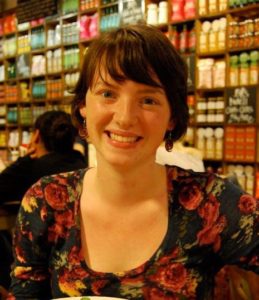 Today as part of SCMT'S new tutor feature we have another piano teacher, the brilliant Annalies!  Below you can find her teaching profile, here you can find out about her teaching styles, influences, experiences and much more. It's drawing ever closer to the start of a new school year, when many parents are looking to start music lessons for their children. Annalies is ready and waiting to take on new students, so please contact Susanna direct on 01273 504505/07720 771053 or email [email protected] to book your free into lesson.
Profile:
Annalies is a classically trained Pianist, who has just graduated from the University of Sussex in Anthropology. Alongside her passion for classical and jazz piano, she also loves to sing, which regularly takes her out onto the streets of Brighton to busk! Her approach towards lessons is one of fun and flexibility, learning to adapt lessons to the individual learning style of the student in order that each child gains the most out of their lessons. With music lessons having being a key part of her own childhood, she appreciates how an encouraging teacher, who also teaches good techniques early on, is crucial to the progress and enjoyment of the student. Enjoyment is key so that a long-lasting passion for the instrument is developed.