Concert success…well done everyone!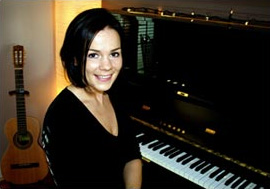 Here at SCMT we would just like to say a huge well done and thank you to al our lovely students who took part in our Christmas Concert last weekend! There were 5 concerts over the 2 days and each one was absolutely brilliant. All our students, whether it was beginners taking part in their first concert or our more advanced students, played fantastically.
Thanks also to all of the tutors for all of their hard work, it really paid off, everyone performed to such a high standard.
The next concert will be in the summer term, hope to see you all again…