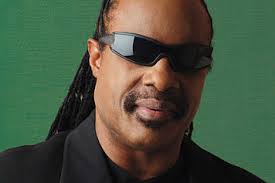 This Month SCMT have picked the brilliant Singer/songwriter, performer, multi instrumentalist Stevie Wonder as our Composer/Musician of the Month.
His career has spun over 50 decades and in that time he has won many awards. He has won 25 (yes 25!) Grammy awards, including the Lifetime Achievement Award! He won an Oscar for his song 'I just Called to Say I Love You'.
He has also been inducted into the Songwriters Hall of Fame and the Rock and Roll Hall of Fame and he has a star on Hollywood Walk of Fame!
Stevie Wonder has been awarded countless lifetime achievement awards for his contribution to music and also for his work in charitable organisations and civil rights… he really is a winner!