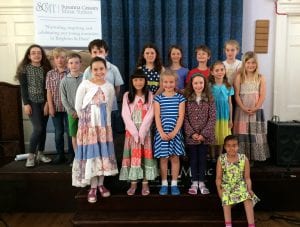 This time next week will be the start of the SCMT Youth Music Festival 1 on 1 mock tests and musicianship sessions. They will be running across Tuesday 27th and Wednesday 28th May.
By now all students taking part should have their allocated times, please make sure you bring all your music and photocopies of music if needed. Once again they will be held at our new venue, Brighton Unitarian Church, New Road, BN1 1UF. Please make sure you are there 15 mins before your allocated time.
The picture above is from Concert 2 of our Children's Concerts which opened the festival on Sunday, we can't wait for the more festival events next week!