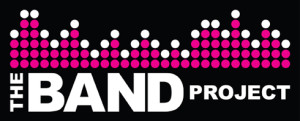 Our lovely friends at The Band Project are running an Easter band workshop. It's a fantastic opportunity for young musicians. All the details of the course and how to sign up are below.
BAND WORKSHOPS THIS EASTER HOLIDAY!
The Band Project is giving young musicians aged 8 – 16 the chance to experience rehearsing and performing in a band this Easter holiday with a fantastic 3 hour workshop on April 11th 10.00am – 1.00pm at Brighton Electric Studio. Its a fantastic opportunity to learn from real gigging musicians in a fully equipped professional rehearsal room for an authentic band experience and sound!
During the workshop each band learns a song by a band or artist they love creating a unique arrangement and getting it to performance standard in a fun, encouraging and supportive atmosphere.  Parents are invited back 10 – 15 minutes before the end of the session to see everything the band has been working on. It's so important that each band has a focus to work towards and can gain a real sense of achievement even after just 3 hours.
Here's an example of one of our bands – they are aged just 11 – a young 13 and it was taken at their first gig just to give you an idea of what The Band Project students can achieve:
https://www.youtube.com/watch?v=rzUzpHk3W6A&list=UUGpYp5pXnQQL4OHIqOBd3aw
The workshop costs just £24. All bands are grouped by age and ability so the students get the best fit musically and socially. The workshop is on offer to singers, guitarists, keyboard players, bassists and drummers. Places are limited – a maximum of  7 students in each band so booking soon is recommended. To book e-mail us at [email protected] or give us a call on 07771 456955.
Date: April 11th
Time: 10.00am – 1.00pm
Venue: Brighton Electric Studios
Cost: £24
Have a listen to our latest recording session: https://soundcloud.com/thebandprojectmusic/teenagers-mix
www.facebook.com/thebandprojectmusic