Yesterday we told you about the competitions running as part of the SCMT Youth Music Festival, but did you know there will also be the chance to sit a mock exam? This will be a great experience for all those sitting exams in June. You will then know what to expect on the day and you will know what you need to work on before the day! Please see all the details below and get in touch if you would like to sit a mock exam….
SCMT Youth Music Festival 2014
Here at SCMT we will be adding extensively to our Concerts and Competitions timetable this coming summer term and re-naming the run of events as the SCMT Youth Music Festival!
We will be holding our usual Summer Concerts.  We'll also be repeating the Competitions… AND we'll be adding some fun (and very useful) workshops and 1 on 1 sessions which will be held just before the Summer music exams season.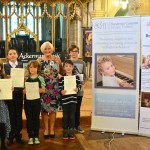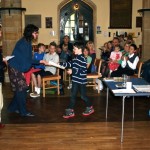 (Photos from last year's summer competitions)
Classes are as follows:
Sunday 18th May:  Childrens' Concerts, entry deadline 25th April.
Summer half term 1 on 1 sessions, competitions and workshops, entry deadline 25th April.
Tuesday 27th May.
1.30pm – 3.15pm. Mock exams. Grades 1 to 8. ABRSM and Trinity Syllabuses.
3.30pm to 5.30pm. Exam preparation (musicianship).
Weds 28th May.
2pm – 4.30pm Youth Music Competition category 1. Grades 0 – 2.
4.30pm – 5.30pm. Filmed Performances.
Thursday 29th May.
2pm – 4.30pm. Youth Music Competition category 2. Grades 3 – 4.
4.30pm – 5.30pm. Filmed Performances.
Friday 30th May.
2pm – 3.30pm: Intermediate – advanced workshop with Emily Macdonald.
3.30pm – 5.30pm. Music Theory boot-camp.
(For more information, class prices and entry forms please contact Susanna direct on on 07720 770153 or email [email protected]).
Sunday 8th June:  Adults and advanced students Concert, entry deadline 25th April.
The events will be raising money for 'amaze' a brighton based charity supporting parents with special needs and once again Ackerman Music will be sponsoring us! All class fees will be discounted for pupils of SCMT.
Please do feel free to let us know in advance if there are any classes you'd like to attend, or others that you think might benefit you or your child in particular…and don't forget the entry deadline for all of the festival events is 25th April!
Sponsored by:                                                             Proudly supporting: