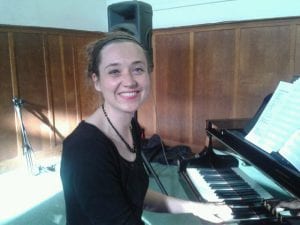 Here at SCMT we are delighted to say we have another Tutor joining us! Her name is Rosanna Schwarzacher  and she is a piano and cello teacher. Below is a little more information about the lovely Rosanna:
Rosanna is a classically trained pianist and cellist from Austria. She has studied cello in France under Denis Jeannet and has lived in Ireland for many years, where she has been teaching and working with various artists as session musician for recordings and performances. She holds a Dip ABRSM in Instrumental Teaching and is very passionate about teaching pupils of all ages and levels. Rosanna is currently a member of the Brighton Film Quartet and is invloved in many other musical projects in Brighton.
If you would like to have lessons with Rosanna please contact Susanna Cassam direct on 07720 771053 or email us at [email protected].
All of our teachers can be found on our website on the teachers page https://www.cassam.co.uk/music-teachers-brighton