*New Tutor Alert* – Introducing Scott G (guitar teacher)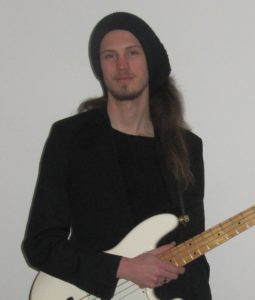 Here at SCMT we are delighted to announce that Scott has come on board with us as a guitar teacher. Check out his profile below and please contact Susanna direct on 07720 770153 or email [email protected] if you would like to start lessons with Scott or any other of our tutors that can be found on our teachers page.
Profile:
Scott has over 12 years guitar performance and teaching experience. He is well versed in both Jazz and Classical theory and performance and has had a varied career to date including tribute bands, musical theatre, high profile function bands, regular Jazz gigs, studio sessions and library music publication.  Scott currently divides his time between teaching, gigging and recording, running his own function acts, and is in the process of writing educational literature with the hope of publication. He is a member of RGT & ABRSM and has completed NSPCC training.  Scott began teaching guitar at the age of 16 at his secondary school and has been doing so ever since, both privately and for various schools and music services. In this time he has gained a huge amount of experience teaching everyone from primary school children to experienced musicians looking to build on music theory. Scott tailors all lessons to individual students' aims and goals to make sure they get the most out of each one.