*New Tutor Alert* – Introducing Dean M (guitar teacher)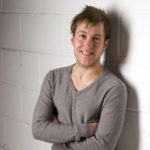 Here at SCMT we are delighted to announce that Dean has come on board with us as a guitar teacher. Check out his profile below and please contact Susanna direct on 07720 770153 or email [email protected] if you would like to start lessons with Dean or any other of our tutors that can be found on our teachers page.
Profile:
Dean is an enthusiastic guitar tutor that has been teaching students of all ages and abilities for eight years. He teaches all various styles of music and his lessons are tailored to the certain pupil. Always making the lessons fun and exciting.  Dean has toured the UK with serval bands and now has a music production company for the Film & T.V industry. With his own recording/teaching studio in the centre of Brighton, he can record students and they can start there creative journey of writing there own music tracks!