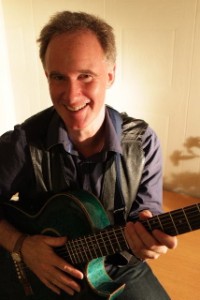 Another brilliant multi instrumental teacher for today's featured new tutor. Philip teaches 3 instruments, piano, guitar and singing. Philip also teaches songwriting… great for all those budding Ed Sheeran's! Below you can find Philip's teaching profile, here you can find out about his teaching styles, influences, experiences and much more. Philip is ready and waiting to take on new students, so please contact Susanna direct on 01273 504505/07720 771053 or email [email protected] to book your free into lesson.
Profile:
Philip is a multi-instrumental musician, singer, songwriter, improviser and composer. He trained at the University of London Goldsmiths College in Jazz & Popular Music, Musicianship and Music Workshop Skills; he has done postgraduate study in secondary school Music Education and is about to complete an MA in Participatory & Community Arts. He started teaching guitar over 20 years ago to adults and children, gradually expanding into teaching singing, piano, musicianship, songwriting and eventually becoming a workshop facilitator and community choir leader. Philip's personal musical path has been about building his own self esteem, confidence, courage and self-discipline as well as studying the technical aspects of music. A lifelong musical path has given him the experience and understanding to be able to help students break through any creative blocks to find their unique musical and vocal self-expression.
Philip will  listen, and encourage you to explore and enjoy your musical journey. He offers ongoing encouragement, insights, positive feedback and creative ideas to inspire, motivate and build your confidence. He teaches essential technique, theory and how to use it, and help to correct bad habits, and to polish your skills and style. Learn your favourite music or compose your own; sing & play together; head for the stage or learn just for fun!