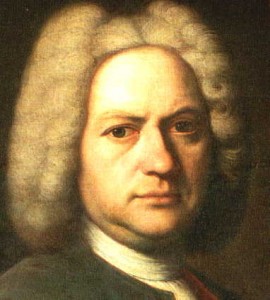 As you may know SCMT have picked JS Bach as March's Composer/Musician of the month. So we thought we would give you a little history on this great composer.
Bach was born in Germany, 1685 into a very musical family. It was thought his father taught him to play violin and harpsichord and his older brother introduced him to the organ. At 15 he managed to get a place at a music school where he studied for 2 years.
Bach's first job was straight after school as a violinist for the Duke of Weimar's private chapel. But it was not long before he got his first job as an organist in Arnstadt. This is where he really started to flourish and where his earliest compositions were written. Most or his works at this point were church cantatas and the start of his work on the fugue. This was developed further in his next position as church organist in the town of Muhlhausen.

This takes us up to 1708 and Bach was only 23. In our next blog we will discover what church cantatas and fugues are all about…
Souce: www.jsbach.org