The first ever Glastonbury Festival….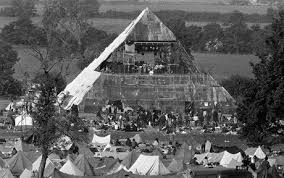 Did you know that that tickets to the first Glastonbury Festival (although at that point called Pilton Pop, Blues and Folk Festival) only cost £1?! Included in the ticket price was free milk from the farm it was held on!
The First ever Glastonbury Festival was held in 1970 and attended by over 1500 people. T'Rex were the headliners. It was put on by a man named Michael Eavis and held on his farm. He still runs the festival today and it is still held on his farm.
Source: https://www.glastonburyfestivals.co.uk/history/