Testimonials from parents and pupils at SCMT
We frequently ask our clients for feedback and testimonials about their music teachers because it's vital that you are happy and inspired and progressing well.  Here are some examples of what both pupils and parents have had to say recently.  Thank you to all of our tutors for their total dedication to the cause, especially Jonathan, Adam, Joe, Toby, Clare, Nikki, Philip, James, Monika, Adrian, Amy, Louisa, Jack, Diarmuid… who have all been specifically targeted for high praise during July 2017!  More testimonials to come in September…  http://www.facebook.com/susannacassammusictuition
Testimonial for Sam G – piano teacher says...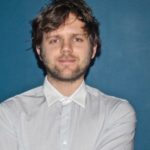 "Sam has been & is an absolute star & we are really pleased and lucky to have him.  He has a fantastic approach, is clearly an immensely gifted… if modest! musician.  He has really supported/guided/inspired Ariana & really seems to know how to get the best from her.  Above all she so enjoys their lessons & is motivated to discover & explore knowing Sam will help her get the most out of the experience.
He is really appreciated.
"
Testimonial for Adrian. Singing and piano teacher… says...
"'Adrian is friendly, polite and very professional.  He has an Holistic approach to teaching, which I find very helpful. Before I start my lesson I am made to feel comfortable sitting at the piano. The whole approach to teaching is relaxed and comfortable. This is excellent for me as I have arthritis.
Adrian's teaching is inspired and engaging. When I am playing the piano, at times he will also sing along, which helps me learn the speed of the piece. We have a good rapport, he explains what we are doing and why.
The teaching is thorough and I feel I'm understanding each new piece I learn. Adrian helps me, with patience and understanding.  We do not rush my learning, this is good. My practice at home is coming on well because, whatever I am learning, be it scales or a classical piece, I play over and over, this reinforces my learning.
I am so very happy with Adrian as my piano teacher.'"
Testimonial for Anthony. Piano teacher says...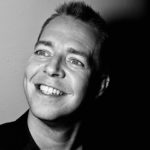 "'Anthony has a great way Martha. They've got a really nice relationship – he's super enthusiastic and encouraging, with the right balance of good cop versus bad cop when letting her know that she needs to practice more to make better progress.  Anthony always lets us know if he needs to reschedule a lesson or if he's running behind.  He is very friendly and funny too – Martha's sisters look forward to seeing him as much as she does! We really couldn't ask for more…'"
Testimonial for Anthony, piano teacher… says...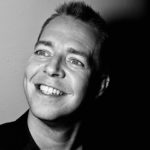 "'My son Jake (7) has been having piano lessons with Anthony for a few months now.
Jake was diagnosed with autism this summer and as parents we struggle to get him to take part in many things that 'normal' children do. We thought 1:1 music lessons might give a focus and passion that was all his and not related to school/friends or his very sporty brother. Anthony has been great with him. Jake loves monkeys and as soon as we met Anthony and he did a monkey face for Jake we were all sold!
Jake looks forward to the lessons, doesn't make any fuss about having to drop everything on a Saturday morning to have a lesson and most importantly will practise at various times through-out the week without any prompting. I cannot tell you how refreshing it is not to have to force him to do something after a long week at school. Anthony is relaxed with him and gives Jake the time to be distracted/chat if needs be – he is very understanding. I'm sure he's great with all children but he's really hit the mark with Jake and we are grateful for that.
We can see Jake is progressing but for us, it was never about that – we don't care if he ever does exams – we just want him to do something he enjoys and in his chaotic world, do something that gives him a real boost. It's all great so many thanks for making it happen!'
"
NEW testimonial for Stephanie – piano teacher says...
"Steph is a great teacher. She strikes a good balance between having fun in the lesson as well as giving structure and direction to use the half an hour effectively. Our 7 year-old has made great progress and remains enthusiastic which I think is an excellent result!"
NEW testimonial for River – violin teacher says...
"Helen started violin in October 2018.  She is 6.  I think she s doing fantastic progress.  She has passed her bronze medal.  She is very good with sight reading and enjoys her lessons. River is always very attentive.  Chooses pieces carefully.  Helen enjoys the lessons and follows River's instructions very well. River is always polite and friendly, very professional.  Thanks to lessons with River Helen's rhythm and musicality improved incredibly.  We also enjoy concerts when River participates.  We are always invited and attend whenever we can.  We appreciate River's flexibility with timing the lessons.  I would highly recommend Him as a violin tutor.  Really good teacher."
NEW testimonial for Clare – piano teacher says...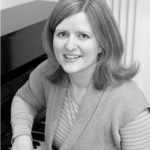 "Clare is a lovely teacher and seems to really explain things clearly to my daughter.  She's really friendly, runs to time and communicates efficiently with me via email or phone if necessary.  She's been really helpful when we've had to change lesson times . All in all a great teacher!"
NEW Testimonial for Faye – guitar teacher (Aug 2019) says...
"I just wanted to give a very good comment on Faye, the guitar teacher of my son and his friend.  She is enthusiastic, kind, friendly, and professional to her young pupils…"
Testimonial for Sasha – piano and cello teacher says...
"How well does your tutor demonstrate the following:
Dedication to a pupil's progress on their instrument EXCELLENT
Inspired and engaging teaching methods EXCELLENT
Good time keeping EXCELLENT
Good rapport with pupils EXCELLENT
On-going regularity of lessons EXCELLENT
Friendly, polite, professional attitude EXCELLENT
Hazel and Zoe really love having lessons with Sasha, and have been inspired to practice piano daily. She is very knowledgeable and patient with the kids, and also knows how to make lessons fun and inspiring. She has encouraged our older daughter to prepare for her Grade 1 exam and this has been going very well. We would highly recommend Sasha to other piano learners!"
Testimonial for Anthony – piano teacher says...
"Anthony has boundless enthusiasm for music and for exciting his students on their musical journey. Martha adores him and looks forward to her lessons because she knows they will be fun, her progress will be praised and she will be given things to work on before the next week. Now Martha is a very busy 8 year old and doesn't always practise as much as she should but she never wants to disappoint Anthony. He has a lovely rapport with Martha. They laugh a lot – something that is crucial when you're having a go at something you find quite tricky. She likes the way he will be inventive and accompanies her playing with a funky flair – bringing the music alive and making the likes of 'Horsey Horsey' cool and grown up. The lessons are always weekly and Anthony does this best to reschedule any missed ones. Friendly, polite and professional?! In bucket loads!"
Testimonial for Jamie… (piano and guitar teacher) says...
"I just wanted to say how wonderful Jamie is with my daughter Edie.  He has nothing but kind words and is tutoring her on the guitar in a way that really works. He is a delightful find – not just a teacher but a really enthusiastic musician and composer who just loves music.  I can't recommend him highly enough!!"
For James… from Ellie's mum says...
"NEW testimonial!
For James, from Ellie's mum…
'We feel so lucky to have found James. He's so patient and Ellie absolutely loves him. They have a great time every lesson and she cant wait for him to arrive on a Tuesday so that she can show him what she's been doing between the lessons. She's hoping to start working towards a grade which is something we never imagined her committing to, until now! We love that he is so excited about the music he teaches, it really rubs off on all of us. Thank you for introducing him to us!'"
Athina – piano teacher (Hove) says...
"I am very impressed with Athina because she is such a positive, engaging teacher. Salma has been thrilled with the lessons and has achieved quite a lot in only a few weeks of lessons. After the taster session, Salma requested to have a 45 minute lesson because she really loved it and wanted more time. Another thing I've noticed, is that Salma practices on her own at home so much more now since taking lessons with Athina. And she talks about her lessons with others, particularly how fascinated she was with 'how' the piano works (Athina opened up the piano to show how the strings work). I would highly recommend Athina as an exemplary teacher who appears to thoroughly enjoy both music and teaching.
On a practical note, it is also very useful that Athina has a separate room in her place where I can wait with my son which means we aren't disturbing the lesson while attending the lesson at her home venue.
"
For Pilar… from mum Louise says...
"Some feedback on Pilar's piano tuition for my daughter Margo…
Dedication to a pupil's progress on their instrument:  I'm amazed by Margo's progress in a very short time. Pilar has spent time understanding Margo's interests, which has helped her to make great progress and be enthusiastic about learning.  
Inspired and engaging teaching methods: Pilar discussed with us the different options for books on which to base Margo's piano and singing tuition. The focus so far has been on piano and i'm really pleased with Pilar's recommendation as the book has lots of tunes which Margo recognises and this has helped to motivate her. 
Good time keeping: excellent.
Good rapport with pupils: excellent. Pilar has shown great interest and enthusiasm for my daughter's interests.
Ongoing regularity of lessons: weekly and offered through school holidays.
Friendly, polite, professional attitude: absolutely
All in all it has been a really positive start."
For Laura M… from mum Eva says...
"Our little Pia aged 9 has been matched very well with lovely Laura.
Although Pia has not chosen to take part in any concerts so far she progressed amazingly over level 1 piano onto the second one.
Laura's teaching is inspiring and Pia feels she is given choices within the workbooks.
Occasional they play or sing together and most importantly have a laugh. I am impressed that she ensures that reading notes/keys and symbols ( ha here I am
Acknowledging my own lack musical vocabulary) is worked on as well as playing by ear, which gives a holistic way of getting to hear, feel and play the instrument.
She is punctual where public transport does not let her down and flexible in letting us change day of practise. We find her professional, passionate in her teaching and a superb role model for our daughter.
She must be inspiring otherwise Pia would not like to practise daily.Or maybe she never had a sticker to treat special effort so she really wants to do well every lesson to earn one. Laura engages Pia in discussions and gives both plenty of praise which boots our daughters self esteem as well as feedback. I am confident that when the time is right she will encourage Pia more to find ways to write own music down. I can hear her practise and make up tunes ever so often, which however are quickly forgotten.
Pia is keen to play Harry Potter theme tune etc. Maybe one suggestion would be that Laura ever so often takes a side step from the book and prepares notes for the « most wanted » tune. But I of course don't understand the complexity of this vs the students level.
You've got a gem of a tutor on the team- nothing but praise from us – excellent!"
For Tom… from mum Sue says...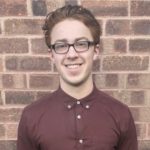 "We're only too happy to leave feedback for Tom High, Evie's tutor…
Evie felt comfortable and relaxed from the outset with Tom. His friendly, encouraging teaching style has seen her often practising without being asked and aware and proud of her achievements so far.  As a result, she is always keen to show him what she has practised in her homework and excited to see what is next to be learned.
Tom is always polite and punctual and updates us each week on Evie's progress. His youthful approach has really captivated Evie and her enjoyment of her piano lessons is testament to how well he has engaged with her.
"
For Laura H… from mum Kat says...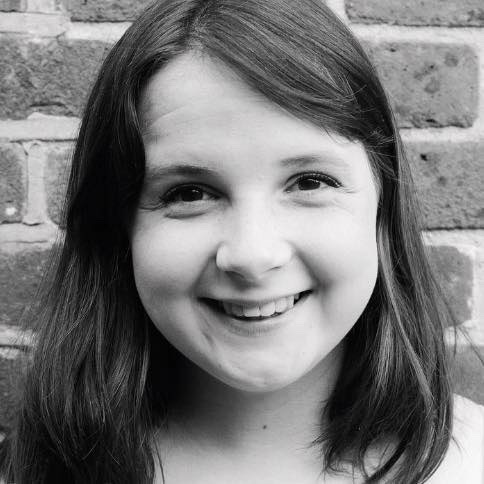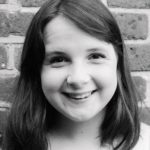 "Thanks a lot for the email and the concert, it was a great first experience for our daughter Lara. Please find below feedback for Laura Haywood, who is teaching Lara piano:
Dedication to a pupil's progress on their instrument – very happy with Laura's progress with Lara's piano teaching. We are on book 2 now and Lara really has taken off now.
Inspired and engaging teaching methods – Lara seems to love her piano lessons, and even though it's her second instrument, she seems to naturally gravitate to it and is making great progress
Good time keeping – always on time and always on top of any issues and or potential missed classes
Good rapport with pupils – Lara loves Laura and Laura is very patient with Lara who is often absent minded and easily distracted
Ongoing regularity of lessons – great
Friendly, polite, professional attitude – Laura is very friendly and polite, with faultless attitude"
For Anthony… from mum Louise says...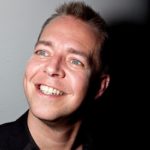 "How well does your tutor demonstrate the following qualities:
Dedication to a pupil's progress on their instrument – Anthony works tirelessly to enthuse Martha to achieve her next step goals. He sets her homework every week and always praises the progress she is making, however small.
Inspired and engaging teaching methods – Martha loves her piano lessons with Anthony – he makes the lessons fun and finds different and creative ways to get her to practise something over and over until she gets it.
Good time keeping – yes, and lets us know if he is running late
Good rapport with pupils – brilliant!
Ongoing regularity of lessons – Anthony always tries to reschedule a lesson when it's classed with bank holidays etc.
Friendly, polite, professional attitude – brilliant!"
For Tom… from mum George says...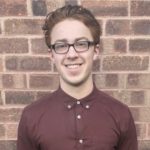 "Tom is a kind and dedicated piano teacher, who is keen to please and determined to do a good job.  
After a shaky start with my 'shy with strangers' daughter, she and Tom are now getting on like a house on fire. 
As his experience grows, he is learning how to tease the most out of her and when to mix it up a bit to keep her interest.  He has shown resourcefulness, determination and patience with her, as at times, it hasn't been easy.
His time keeping and communication is good, he is friendly and we like him.
We are planning to keep up her lessons through the summer, as she does seem to enjoy it.
A progress review would be useful, although she is working towards her grade 1 and we can see her progress fairly clearly.
She finds change and new people extremely difficult to cope with and therefore, Tom is now not allowed to leave or change jobs! 😉"
Testimonial for Alice (piano teacher)… says...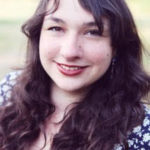 "We asked… how well does your tutor demonstrate the following qualities?
Dedication to a pupil's progress on their instrument?
Wonderful, inspiring tutor for my 13 year old daughter. My daughter has made amazing progress in a short space of time, and, best of all, she really enjoys the lessons.
Inspired and engaging teaching methods?
Fun, lots of laughter, tutor makes good music choices (outside exam pieces).
Good rapport with pupils?
Very. The tutor has a fluid, easygoing approach which my daughter responds well to.
Friendly, polite, professional attitude?
Always. Overall the tutor is exactly the right one for my daughter, I didn't know what to expect in advance, but things have turned out much better than expected. Thank you.
(parent)"
Testimonial for Francisco (violin teacher) says...
"I just wanted to say that Francisco is a marvellous and very inspiring Tutor for Rachel.  She very much enjoys her lessons and her playing is coming on leaps and bounds. He is very enthusiastic and it is impossible not to feel the same!  We are very happy and Little sister is now hoping to start lessons in the Autumn too when she turns 6!
How well does your tutor demonstrate the following qualities?
Dedication to a pupil's progress on their instrument-enormous dedication
Inspired and engaging teaching methods-very, he sends us links about films or ideas
Good time keeping-yes
Good rapport with pupils-excellent, very happy and encouraging
On-going regularity of lessons-very easy to arrange lessons and happy to put in an extra theory lesson now Rachel is getting more involved with the music
Friendly, polite, professional attitude-impeccable
(Rachel's mum)"
Zoe – Oxford piano teacher. Testimonial Feb 2018 says...
"'The first time Zoe met David ( 9 y/o) , I knew that they clicked straight away.  Zoe is gentle-mannered and is very patient. She takes time to answer David's questions. She gives feedback to David as well as to me. David is inspired and encouraged to practice a lot. She also keeps the lessons fun and relaxed. David always looks forward to his piano lessons.   Zoe is an excellent teacher to David and at the moment she is preparing him for his grade 1 exam. ' Cecile, David's mum…"
*new* testimonial for Tom… says...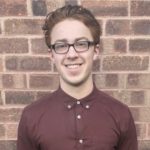 "'Tom has been teaching Max (aged 8) piano for about three months and it's going really well. Tom has found the perfect balance for Max – they cover an impressive amount of ground, but have a lot of fun at the same time. Tom is a great communicator – always positive and encouraging – and structures the sessions clearly which helps Max feel confident. He also gives clear instructions for practice, which really helps us to keep things going in between sessions. Our priority was for learning an instrument to be fun and not a chore, and Tom has definitely achieved that. Max is practising without complaint and loves to play us what he is learning, so I feel he is developing a strong foundation that he can build on as he grows older. Thank you Tom!'  From mum, Elly."
*new* testimonial for Charlie… says...
"'Charlie has been a really excellent piano teacher. In the 2 months or so that he has been teaching Stephane, I have seen him make a lot of progress and really enjoy the sessions. Charlie's enthusiasm for teaching children is very apparent, and his positive approach has really helped create a good relationship with Stephane'… from dad, Fabrice."
*new* testimonial for Laura H… says...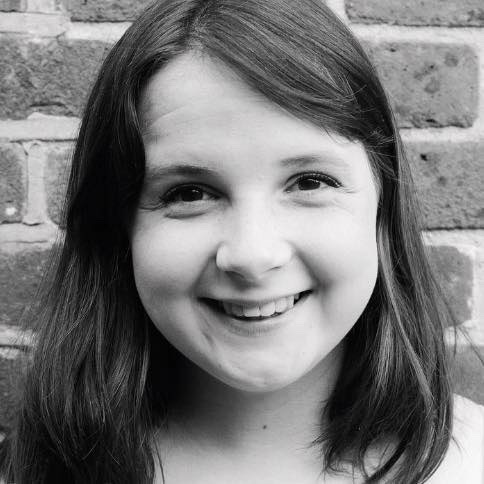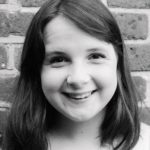 "'Our daughter Lara has been having beginner's piano lessons for a few weeks now.  Laura, her teacher is so lovely, patient and encouraging.  Together they breeze through the book.  Lara loves playing and doesn't need encouragement to practice.'  from mum, Katerina."
New testimonial for Philip – Sept 2017 says...
"Philip has taught my sons (now 9 and 7) music weekly for the past three years. I would not hesitate to recommend him as a teacher for your children. Philip has proved extremely flexible in dealing with two kids who are not focused on any particular instrument and respond better to improvising and having fun than they do academic learning.
He has regularly coaxed impressive work from my boys, well beyond that of which they thought themselves capable. He has been happy to incorporate their choices of music, eg by exploring how to play songs they have heard on the radio, and has ranged across guitar, piano, harmonica, drums and percussion.
He has a real feel not just for what will enthuse a particular child, but for what they will respond to on any given day. If you are looking for a teacher who can have fun with music, Philip is for you.
However, he has also managed – almost without them noticing – to instil in my children a good deal of theoretical knowledge, eg reading music and learning scales and chords. Under Philip's tutelage, their creativity has developed in exactly the way I hoped it would.   Sent in by Jack, parent…"
New testimonial for Philip… Sept 2017 says...
"'That sounds like a great idea for a song…' is something I hear quite regularly from the other room as my 11 year old daughter has her lesson with Philip. Every week I hear an improvement in her playing and she comes away from the lesson with improved understanding of how to strum or some new knowledge about the theory of music.
Philip is the ideal teacher for my daughter. He works in a very gentle, kind and reflective way; with each lesson building from what was discussed with my daughter in the previous session. He is able to respond to her interests and enthusiasms (which are many!), without losing sight of what it is he has planned to teach in that session. He is very skilled at guiding and re-directing her attention to the focus learning for the lesson.
Philip encourages and challenges my daughter to investigate and explore the guitar. One week she has to find a new chord for homework, the next write a song. More importantly, he makes clear what technique my daughter needs to focus on and practice to improve her playing in a fun way. These points for practice are always recorded in a small notebook so my daughter can look at them at a later date.
Although, my daughter is there to learn the guitar it is not unusual to hear her playing the drums or piano in addition to the guitar. Philip is also always ready with some singing tips.
When we started lessons with Philip I thought my daughter would benefit from learning exam pieces and moving through grades as I had as a child. Now, I am not so sure. I think Philip has shown me a much more enjoyable way to learn the technical and theoretical side of music making without losing sight of what it is all about – fun.  Sent in by Catherine, mum of Marianne…"
*new* for Monika (piano teacher). Her pupil says...
"prompted feedback…
How well does your tutor demonstrate the following:
1. Dedication to a pupil's progress on their instrument – very dedicated and matching progress with suitable music
2. Inspired and engaging teaching methods – Monika has exactly the right approach for Josselyn, encouraging and fun but also firm
3. Good time keeping – always on time and never rushed
4. Good rapport with pupils – Monika and Josselyn get on well and Monika understands how to inspire Josselyn to achieve
5. On-going regularity of lessons – weekly lessons
6. Friendly, polite, professional attitude – a definite yes to this
"
*new* for Jack (piano teacher). His pupil says...
"Prompted feedback….
How well does your tutor demonstrate the following:
1. Dedication to a pupil's progress on their instrument
Spike and I are very impressed by Jack's enthusiasm and dedication. He really cares about our progress and our enjoyment of the instrument.
2. Inspired and engaging teaching methods
Excellent. In this regard, he is definitely the best teacher we have had. Spike is really keen to practice his piano now, which wasn't always the case.
3. Good time keeping
Jack would be the first to admit that this hasn't been great. But to be fair to him, he has a long way to come to our lesson (we just moved house further out of town) and he is generous with his time when here.
4. Good rapport with pupils
Excellent. Really friendly, fun, kind and caring.
5. On-going regularity of lessons
We have established a very good weekly routine.
6. Friendly, polite, professional attitude
Yes, all excellent.
"
*new* for Adam (trumpet teacher). His pupil says...
"Adam has been a brilliant teacher for the last few months (thanks to him I just sat my Grade 1, something I never thought I'd do), and I wanted to let you know how pleased I am with my lessons.  Here is my feedback…
I have been taking trumpet lessons with Adam for 9 months now, and feel really lucky to have him as my tutor. Adam is always enthusiastic, inspiring, extremely patient and very encouraging, especially when I'm struggling with new things. He has a cheerful, friendly teaching style, and we get on well which definitely helps lessons along!  Lessons cover a range of practical skills mixed with music theory which I'm really enjoying. Times are flexible to fit my schedule, and Adam is easily contacted if I need to rearrange anything.  It's difficult to start something new as an adult beginner but I think I'm progressing well with his guidance, and wouldn't hesitate to recommend Adam as a tutor""
*new* for Jack (piano teacher). His pupil says...
"We matched Jack… with Jack 🙂
Tutor Jack has built a great rapport with my son Jack, they get on really well and what I value the most is that he talks to him as an equal and they have mutual respect.
We have been up to sussex uni to record a piano piece that Jack has composed and tutor Jack is painstakingly recording it incorporating all of Jack's instructions. Tutor Jack is very generous with his time and is helping Jack to widen his horizons and network in a way that we could not do without him. He is very enthusiastic and inspirational.
Jack really looks forward to his lessons and feels like he is learning a great deal. In three months his composition has noticeably improved.
I can't quite remember how the feedback would be used, but in a nut shell it's going really well, way surpassing our expectations."
*new* Testimonial for Jonathan, piano teacher… says...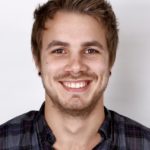 "I have been taking piano lessons with Jon for just over 6 months and have thoroughly enjoyed all of my lessons.  He is an excellent teacher and in the short time I've been with him, I feel that my playing has significantly improved.  We are currently focusing on classical style music, however he teaches a wide range of styles and is constantly reminding me that if I'm not enjoying a particular piece or style, we can play something else.  He has a fantastic studio and incorporates recording into lessons, which is both enjoyable and highly beneficial.  I would highly recommend Jon to players of any age, as he's a friendly and approachable guy that delivers great results!"
*new* Testimonial for Alice, piano teacher… says...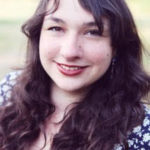 "My 11 year old son and 5 year old daughter absolutely love their piano lessons with Alice. She's doing a brilliant job of following their lead in terms of musical interests and keeping their passion for playing going strong. Alice has a gentle manner and a great sense of fun, so her lessons are relaxed and happy. Thanks Alice!"
*new* Testimonial for Hugh, saxophone teacher… says...
"I am taking saxophone lessons with Hugh.  He is an excellent tutor and, thanks to him, I have made a great deal of progress since September, achieving a merit at Grade 1 after only 9 weeks. Our lessons are very much tailored to my interests and goals, with a focus on both playing and music theory. Everything is explained clearly and he is very encouraging (and patient!). This, alongside his professionalism, excellent time-keeping and flexibility around lesson times, mean that I would recommend Hugh as a tutor to anybody wanting to learn the saxophone."
*NEW* Testimonial – Richard M (from Lou, parent)… says...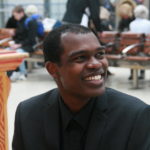 "
Over the years Richard has been hugely dedicated to helping Jude progress on the piano. He is currently at grade 6.
Richard is also always happy to accompany Jude on Violin for his grade exams which gives Jude greater confidence.  He recently achieved a distinction (140) in Grade 7 violin and I'm sure that was massively helped by Richard's great piano playing and guidance during practice. 
He is always a patient, kind and inspiring teacher who delivers criticism very constructively. He is meticulous in how he teaches, ensuring Jude doesn't run before he can walk or pick up bad habits.  He is usually always on time and often generously stays beyond his allotted 45 mins if needed.
The rapport between Richard and Jude  is great. I often hear them laughing, rapping and exchanging ideas and musical references.  Lessons have been going every week during term time for many years now so it's been really consistent.  Richard is really friendly, personable and always polite. Moreover, he is a talented and intelligent musician.
We have loved having him as Jude's piano teacher and consider him a friend (Richard has joined us for concerts or dinner from time to time). He also composes which Jude's father does for a living so this ties in with a broader interest Jude and Richard share. 
Richard is a big part of Jude's success so far as musician so we'd like to thank him for all his help over the years.
"
Gemma (parent) – testimonial for Jonathan 2016 says...
"We continue to be delighted with the quality of teaching and professionalism shown by Jonathan and his flexibility over the summer holiday was much appreciated. Ned really enjoys his lessons and we have been very impressed at the progress he has made.
We are very glad to have found such a great teacher for Ned and would highly recommend him to others."
Anna (adult learner) – testimonial for Diarmuid 2016 says...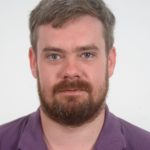 "Diarmuid is always very encouraging and clearly tries to get the best out of me during our lessons. I certainly feel that my playing has improved immensely in the year that I've been having lessons and while old habits die hard (I do find it difficult to not simply memorise a piece and then just ignore the sheet music, which is what I always did as a child), through Diarmuid's steady persistence I am slowly unlearning those old bad habits!
Although we started off working our way through a book, we fairly quickly moved on to a more diverse selection of teaching methods, e.g. working on a set piece over a number of months, sight-reading, hand strengthening through exercises, and I find these much more enjoyable. Working on longer set pieces has been particularly enjoyable for me as I really gain a sense of achievement when I have completed it and enjoy 'performing' it thereafter. Diarmuid is clearly very knowledgeable as he talks a bit about music theory, which I also find very interesting (if sometimes a bit over my head!).
Diarmuid has excellent time-keeping.  He is always bang on time and very understanding if I am not always 100% ready when he arrives (I have two small children who occasionally get out of bed to see whats going on!).
 I feel that we have a very good rapport, which helps to put me at ease if ever I am feeling anxious.  Also, he always keeps me very well informed of any lessons that we might need to miss due to holidays etc, and apart from those occasional times the lessons have always been very regular.
Diarmuid always puts me at ease with his friendly, relaxed attitude, but his manner is always very professional. His patience in particular is amazing – I never feel under any pressure to get something right first time or very quickly. He slowly and calmly takes me through things that are a bit tricky and is quick to praise when things go well. He makes an excellent teacher."
Alice (adult learner) – testimonial for Rosanna 2016 says...
"
I have had cello lessons and really have improved measurably over the last 3 years
Inspired and engaging teaching methods?
Absolutely, my teacher has been really tuned into my way of learning and her teaching has been methodical, engaged and thorough with a wide range of material
Good time keeping?
Yes very good time keeping
Good rapport with pupils?
Brilliant, fun, empathic and motivating
Ongoing regularity of lessons?
We've kept to twice a month for three years 
Friendly, polite, professional attitude?
Yes lovely attitude, consistently professional, warm and understanding of my strength and weaknesses.
I've loved learning the cello with my teacher!
"
Yvonne (both parent and pupil!) – for Amy 2016 says...
"Dedication to a pupil's progress on their instrument – Amy does a great job of motivating both my 6 year old and myself !!
Inspired and engaging teaching methods – Makes learning fun for my daughter with creative music writing ideas
Good time keeping – Excellent
Good rapport with pupils – Excellent
Ongoing regularity of lessons – Excellent
Friendly, polite, professional attitude Always!
"
Emma (parent) – testimonial for Jonathan 2016 says...
"Jonathan is a great teacher.  He has given Leola new confidence… and most of all Leola is very happy & enjoying her lessons."
Kate (adult learner) – testimonial for Adrian 2016 says...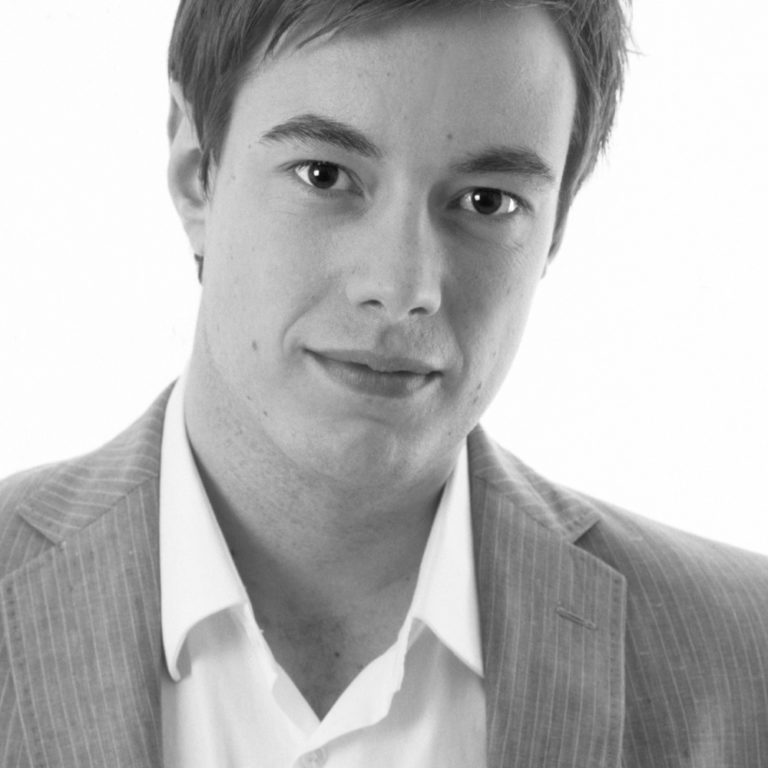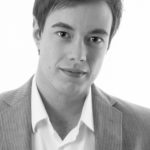 "Dedication to a pupil's progress on their instrument – I am aware of Adrian gently encouraging me to continue.
Inspired and engaging teaching methods – Adrian introduces lots of good exercises to help me develop my voice.
Good time keeping – Excellent
Good rapport with pupils – Excellent
Ongoing regularity of lessons – Adrian is always very flexible re timings etc.
Friendly, polite, professional attitude – Again Excellent
"
Marian (adult learner) – testimonial for Athena 2016 says...
"Athena is a very professional, friendly and dedicated teacher.
She makes learning to play piano fun and very interesting.
Athena is well trained in piano and obviously enjoys playing and teaching.
Athena is on time for lessons and keeps in contact if need be.
My lessons are regular and I feel I've come a long way since I started my lessons back in April.
Athena is patient and very encouraging during lessons, I really appreciate that.
We have a good rapport as teacher and student and I look forward to every lesson.
Thank you for giving me the chance to give this feedback. Athena is an excellent piano teacher."
Nigel (parent) – testimonial for Louisa 2016 says...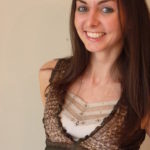 "Dedication to a pupil's progress on their instrument – excellent
Inspired and engaging teaching methods – excellent
Good time keeping – n/a – Nick goes to Louisa's house – we are always on time!
Good rapport with pupil s- excellent
Ongoing regularity of lessons – excellent
Friendly, polite, professional attitude – excellent
Nick is making great progress and is happy with Louisa's teaching!"
Nigel (parent) – testimonial for James 2016 says...
"Dedication to a pupil's progress on their instrument – excellent
Inspired and engaging teaching methods – excellent
Good time keeping – variable but always makes contact if going to be late or wants to change the time
Good rapport with pupil s- excellent
Ongoing regularity of lessons – excellent
Friendly, polite, professional attitude – excellent
James is superb.  V happy with him!"
Clare (parent) – testimonial for Philip 2016 says...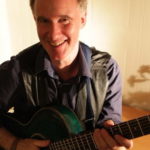 "Dedication to a pupil's progress on their instrument
We and the teacher take a relaxed view about progression and the lesson is more about music appreciation and doing whatever works on the day.
Inspired and engaging teaching methods
Our teacher Philip is brilliant at tuning into what works for the boys to keep them engaged.
Good time keeping
Yes
Good rapport with pupils
Yes great.
Ongoing regularity of lessons
Yes and he has been flexible when we have needed to change times.
Friendly, polite, professional attitude
Very friendly and pleasant.
"
Sarah (parent) – testimonial for Nikki 2016 says...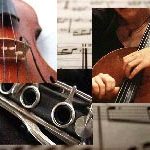 "Dedication to a pupil's progress on their instrument – Good
Inspired and engaging teaching methods – Really good – always has lots of different ideas
Good time keeping – Always on time
Good rapport with pupils – Molly and Eva love Nicola!
Ongoing regularity of lessons – Good
Friendly, polite, professional attitude – All those things!"
Mary (parent) – testimonial for Clare 2016 says...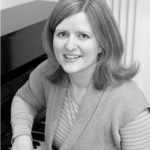 "My daughter, Jasmine, loves her piano lessons with Clare.  For us it is more about whether she enjoys playing rather than passing through the grades as quickly as possible, and Clare seems to know the pace that Jasmine wants to learn.  Time keeping is excellent, and she is always willing to accommodate us if we need to change a lesson.  She's very friendly and polite, overall we are very happy with Clare!"
Peta (parent) – testimonial for Jonathan 2016 says...
"Our son and daughter (12 and9) have been having piano lessons with Jon for the last 9 months.
His rapport with them is excellent. They are both extremely motivated and thoroughly enjoying their lessons and practise!
Jon is strict in a way that engenders admirable self discipline whist still keeping the lessons fun. They understand that he will notice if they haven't practised and the result will be less time to play fun games at the end of the lesson. They are making excellent progress and growing in confidence too.
Jon is always polite and on time. On the one occasion he needed to change a lesson time we were given plenty of notice
We couldn't be happier!"
"
Esther (parent) – testimonial for Toby 2016 says...
"Rachel had her 3rd lesson with Toby last night on the violin and she is really enjoying it. I don't crowd them but can hear Toby being friendly and enthusiastic for her and she is beaming at the end – and they give me a wrap-up of what they have done which is lovely.
Toby seems to have a natural rapport and ability to relate things to her level and youth whilst at the same time being 'teacherly' and adhering to the musical requirements so that she learns properly. He also has a nice sense of humour.
I may ask him if it might be best to have 45 min lessons as she just seems to be getting in the flow of starting to play when it is over! I think she can concentrate that long but will ask Toby what he thinks as we go along.
I may take Rachel to the Sunday concert in Nov to whet her appetite further and maybe she can play in it next time!"
Rani (parent) – testimonial for Joe 2016 says...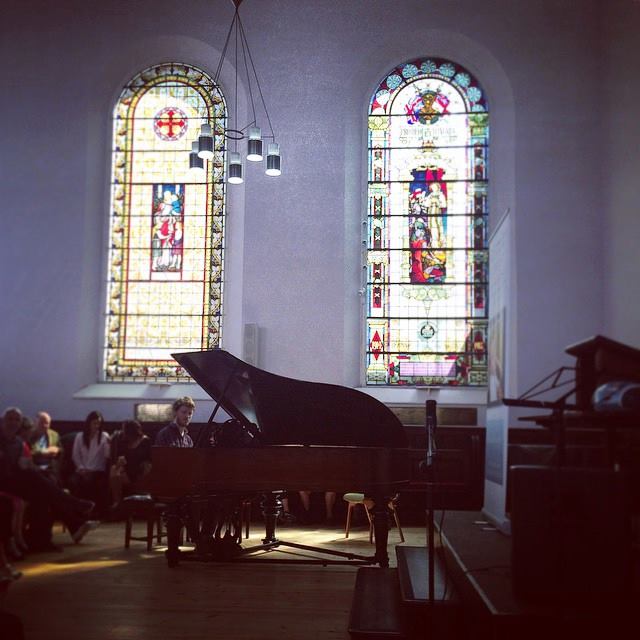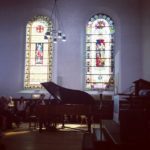 "Joe is absolutely amazing, he's a wonderful teacher and my kids think he's great.  He's very talented, clever and so knowledgable.  I'm very happy he's our teacher and do not want him to stop teaching my boys.
A lovely man too!"
Tori (parent) – testimonial for Dan 2016 says...
"First, just to reiterate how brilliant Dan is. Every week he arrives on time and full of enthusiasm and positivity.
Tarun and Fenn are so different in their learning styles and confidence levels and Dan adapts so well to bring out the best in both of them.  They are very lucky to have him as their teacher."
Alison – testimonial says...

"We have two tutors from SCMT – Clare for piano and James for Guitar.  Both are excellent, highly expert and very passionate about the instruments they teach. They have engaged and inspired our children to want to do more with music.  Clare has particularly progressed both children on the piano in so far as grades are concerned and momentum is building on the guitar.  We are very happy indeed."
Dan says...
"I feel very lucky to have Richard as my tutor. His enthusiasm, patience and knowledge have really improved my understanding in Music. I always feel inspired and motivated after every lesson and hope to continue them long into the future. I wouldn't hesitate to recommend him.
Dedication to a pupil's progress on their instrument – Brilliant
Inspired and engaging teaching methods – Very much so
Good time keeping – Yes
Good rapport with pupils – Yes
Regularity of lessons – Able to fit around me
Friendly, polite, professional attitude – Absolutely
'Variety' during a lesson (for example sight-reading, theory, scales, pieces, composition) – Great"
Jenny says...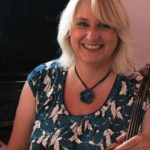 "Feedback for Jinny (violin) and Priya (flute and piano).  They're both excellent, knowledgeable and professional and we've never had a single issue with either of them.
Jinny is an excellent instructor who is not only extremely talented but also warm and engaging, and I'm very pleased with the progress I've made on the violin in such a short time.  I would recommend her to anyone.  10/10 in all areas.
Priya is a dedicated teacher who has helped my daughter progress in leaps and bounds on both the flute and piano. She clearly works well with children, keeping them engaged and helping them learn with fun, age-appropriate lessons. I have complete confidence that she'll bring out my daughter's full potential.  10/10 in all areas."
Marion says...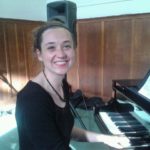 "We are really delighted with Rosanna.  She is lovely, patient and conscientious, and Becca enjoys her lessons.  She brings new pieces to play and adapts her methods to Becca's needs. She teaches her useful mnemonics to help her learn the tricky bits!  She is punctual and reliable and recently supported Becca through her grade 2 exam.  Rosanna is also flexible with times, which is really helpful for us."
Louise says...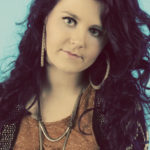 "Olivia (13) really loves her singing lessons with Zara.  She has learnt a huge amount and is gaining confidence all the time.  Zara and Olivia decide on the songs to work on together and the lessons are always engaging and varied. She learns different songs and has done some song-writing and quite a bit of recording. Zara has a really lovely manner and a great rapport with Olivia. The lessons are every Wednesday.  From my point of view, Zara is an excellent teacher.  She and Olivia are recording songs and she often sends me the recordings, which is lovely.  She is very professional in the billing etc."
Dinah says...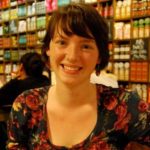 "Annalise is a fantastic, enthusiastic teacher and we are very fond of her – she hits all those points you raised with ease."
Gemma says...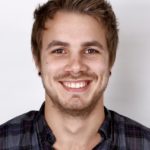 "Jonathan is a great teacher.  Ned has made really good progress since he started lessons with Jonathan and has been much more motivated to practice (which he normally does for 15 mins a day without needing to be nagged).  This is a real turning point as the whole 'practice' issue used to be a bit stressful. He also helped and advised us when we needed to upgrade Ned's instrument.  Jonathan is extremely punctual, reliable but also flexible and very considerate. Ned is really happy with his lessons, he has great respect for Jonathan who encourages but also challenges him."
Marion says...
"Bobby has Vicky as his saxophone tutor, and enjoys his lessons. She has been really fantastic and has encouraged him every step of the way. She has been really flexible when he has had other after school commitments and been so patient with him (teenage boy….need I say more?).  Vicky has encouraged him with solo and group playing and made the music interesting and enjoyable, and has been an important person in his development. She has even come to watch when he has played saxophone in some school productions.  She has always been totally professional and reliable and she keeps us informed of his progress.
She is currently encouraging him towards his grade 8 exam, and I think she has been an inspiration to him."
Corinna says...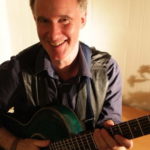 "My son is still having lessons with Phillip. He is happy with the teaching and Phillip is good at encouraging him and has even got to him to write some of his own music. He has always been punctual and is friendly and polite."
Linda says...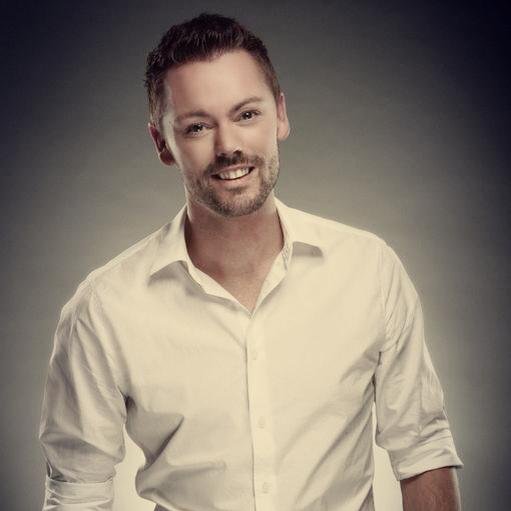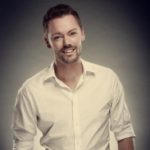 "Thank you for sending through the video from the Christmas concert. My singing teacher is Adrian.
Dedication to a pupil's progress on their instrument – Adrian is a very dedicated tutor who pushes me in a positive way to improve.
Inspired and engaging teaching methods – Adrian will always teach me good warm up exercises and good methods on how to reach higher notes, or on how to sing certain words in order for it to sound better.
Good time keeping – excellent time keeping.
Good rapport with pupils – very good.
Regularity of lessons – yes, very good.
Friendly, polite, professional attitude – Adrian is very polite and friendly.
'Variety' during a lesson (for example sight-reading, theory, scales, pieces, composition) – Adrian makes every lesson fun and he will vary the type of songs I sing."
Vanessa says...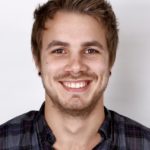 "Olivia has piano lessons with Jonathan.  We are absolutely delighted with him.  He is helpful if we need to alter lessons, is either on time or early… and great with her.  Olivia has gone from basic pieces, self taught, when he started with her to now playing chords and much more complex pieces, in which I feel is a very short space of time.  She always enjoys her lessons and he is able to teach her using music that is in the charts now as well as classic pieces, so he is able to work with her on her level."
Elena says...
"Adam continues to progress well with electric guitar lessons. James has all the traits you mentioned in your mail and we have never had a problem with him. Highly recommended."
Karveen says...
"We are very happy with Priya's dedication, support and teaching of India and really do feel she cares about her and her progress.  Priya uses technology and apps to help India learn and entice her to sustain interest and we find this very innovative. She also writes clear and precise notes for homework on a wipe board and in her book.
India loves being taught by Priya and looks to her like an older (very strict) sister.  She seeks to impress her and is disappointed with herself when Priya is disappointed with her progress.
Regularity of lessons:  Weekly
Friendly, polite, professional attitude:  Very
"
Rebecca says...
"My daughters (5 and 7) and I are really enjoying learning to play the piano with Jonathan.  We have appreciated his flexibility and ability to adapt his teaching style to accommodate each of us.  The girls look forward to their lesson and have enjoyed playing games and developing their skill.  Jonathan has patiently encouraged me to try new pieces and has responded to my music interests.  We look forward to learning more and it's exciting to see my daughters' confidence growing and for them to develop a love of music."
Federay says...
"I think Jon is a bit of a miracle. He has got my son absolutely inspired and fired-up about music-making. He was keen to learn but to be honest I wasn't sure if he wouldn't lose interest after a while. Since starting learning with Jon I have seen him attack the piano with real energy every day. I have never asked him to practice – not once. In fact, I am afraid I have to ask him to stop sometimes… I think this is a lot down to Jon.
From what my son says, Jon is quite tough and expects real commitment but somehow he has also demonstrated what it is like to really enjoy making music. I have watched my son practice chords which seems a great way of learning structure, he says in his lessons he uses the chords to "do whatever I like" then "Jon does some magic up there…" (indicating the other end of the piano.)
What is so impressive is that my son doesn't work hard at the piano to please Jon but to challenge himself, I have never seen this in him to quite this extent before, and I think it is the mark of a really good teacher. What he is getting is a fantastic lesson in how learning works. Jon is relaxed but not laid-back, he is clear about what is required and how to do it – basically he seems to be an excellent communicator and a teacher with really original and engaging ideas. I have also, on a more pedestrian note, found him very accommodating and helpful when football and other life-events interfere with the lesson-schedule."
Angela says...
"This is Ariana in late November, in the practice rooms of 'Under the Arches' just before her grade 2 piano exam, assessed by award-winning examiner/composer Mr Assersohn. No pressure then!
Naturally, our lovely piano teacher, Priya Vithani, with charm, encouragement, humour, very fine quality teaching and total dedication, has helped Ariana to believe in herself, given her the motivation to prepare, to aim high and to take pride in her successes.
This would not have been possible without the professional and highly personalised services of Susanna Cassam at SCMT.
In the relatively short time – just over 2 years – since Ariana started learning piano, she has sailed through the Prep Test, Grade 1 and Grade 2 and is eager to accomplish more.  She has acquired musical skills and knowledge certainly… and so very much more.
Knowing we have the support and back up of Susanna is paramount. The regularly arranged children's concerts are a great arena for budding musicians to showcase their achievements and to appreciate those of their peers… and in such lovely settings.
We cannot thank Priya, Susanna and the team enough and recommend them highly.  Oh, and Ariana was delighted to have been awarded a Merit in her Grade 2."
Nicky says...
"Jonathan quickly got both of my sons engaged, enthusiastic and practising piano everyday without ever being asked! He seems to combine enthusiasm, general coolness, and discipline in ways that are very effective. Although the boys were at very different levels, and have very different personalities and learning styles, he seems to get the best from both of them.
The eldest loves being able to choose the music that they learn together and the youngest loves it when Jonathan hits him (with a cushion!) when he gets it wrong. He talks quietly to them without patronising them, he uses technology in ways they can respond to, and he inspires them to play well for him. I can't recommend Jonathan highly enough – although the neighbours might feel differently about the piano being played from 7am onwards…"
Tammy says...
"Our daughter has just started having piano lessons and we are so pleased with how well she has taken to them, and Jonathan her teacher.  Daisy is very shy but has been put completely at ease, during her lessons and is always looking forward to the next one.  A lot of this is thanks to how Jonathan teaches, and by adding some fun using games during the lessons, means Daisy really enjoys her weekly lessons.  Daisy has been telling all of her friends that if they want to learn piano they should ask for Jonathan to be their teacher!!"
Ewa says...
"I would like to say that Clare (pictured) is a lovely person who is very kind and understanding with my 14-year-old daughter, who she decided she didn't want to take exams: she learns other music such as Coldplay, which suits her much more. Clare was happy to be flexible and my daughter enjoys her lessons, whereas she was bored with her previous teacher (not someone from  SCMT). I wouldn't hesitate in recommending Clare as a teacher – in fact, my husband was hoping to have lessons with her and is waiting for a time slot to become available!""
Jasmine says...
"I like Clare (pictured) because she's very kind and I think I have learned a lot from her since I started my piano lessons.  I really enjoy my lessons and I never want them to end!"
Denilce & Mary-Anne says...
"Athina (pictured with Mary-Anne) is not only an excellent teacher, she is a fantastic, easy going, friendly with a wonderful approach with children! I recommend Athina to anyone with children!
Mary-Anne says 'I don't like Athina… I LOVE HER!'"
Kim & Adalia says...
"Kia say 'Adalia, my 6 year old daughter, has been learning piano with Clare (pictured) since September 2014 and she loves it. Clare makes the lessons great fun. I cant believe how much she has learnt in a short time.'
Adalia says 'Dear Claire, I love learning piano. You are good at teaching me. I am on my second book already! Love from Adalia age 6'"
Helen says...
"Jonathan (pictured) has been teaching myself and my son for over a year. I have been learning piano and have just taken my grade 2 exam which I was very pleased to pass, he is a very patient teacher who doesn't get frustrated, explains things well and makes me feel at ease even though I get very nervous playing in front of people.
Jonathan has also been teaching my son bass guitar, he has not been studying for an exam but enjoys the freedom of learning songs that he likes, which Jonathan works out with him and records on his iPad, he likes Jonathan very much and always enjoys his lessons. I would highly recommend him as a teacher for both instruments"
Martina says...
"Dear Susanna, I hope you are well. I wanted to thank you from the bottom of my heart for introducing me to Athena (pictured). She is JUST the kind of teacher I was searching for. You are very astute! She is patient and kind and a credit to your organisation. Thank you."
Evan & mum says...
"Evan aged 8
'I look forward to my lessons every week because when you do your homework Jonathan (pictured) lets you play music games. I like the songs he teaches me and he's funny.'
Mum
'I was really keen for my boys to play the piano but worried that they would get bored and getting them to practice would be like pulling teeth. I couldn't have been more wrong. Jonathan has made the lessons fun and accessible for 2 young boys who are rarely interested in anything other than lego and computers! And practising is never a chore (well nearly never!)"
David says...
"Priya has been teaching our 6 year old Astrid for the past six months, in this time Astrid's piano playing and music reading has improved immeasurably. Not only that, but Astrid will actually wait by the front door for Priya to arrive on Saturday mornings, so she has found a friend as well as a great piano teacher. Priya strikes a perfect balance between making the lesson fun with music based games and more traditional music tuition in the form of sight-reading and excercises. In addition to this Priya's cheerful personality shines through every week. She is reliable, punctual, flexible and has been a pleasure to work with"
Fungi says...
"Jonathan (pictured) is a confident, polite, punctual and innovative in his teaching.  He has made Amber rediscover her love for piano and she is keen to practice and looks forward to her lessons.  Jonathan uses dynamic modern  methods of teaching that keep Amber engaged.  As a parent with no musical instrument experience I found confidence in knowing that Jonathan uses his abilities as a teacher to educate my daughter in a fun way.  Thank you again.  I have no doubt that Amber will be sailing through her grades and enjoying participating in many more SCMT concerts with the support of her wonderful teacher Jonathan"
Eden says...
"I am practicing towards my grade 5 flute examination at the moment with Priya (pictured). Priya is a brilliant teacher, is so lovely and easy to talk to, she makes music lessons enjoyable!"
Betty & Dad says...
"I think my piano lessons are fantastic. I learn loads and have lots of fun
'I agree: her dad'"
Ariana says...
"My Favourite tune so far is the 'Moon and Stars Waltz'. I like my lessons with Priya (pictured with Ariana) because she's fun and makes learning enjoyable. She encouraged me to play in my first concert after only 3 months of learning piano"
Carol, mum to Joshua says...
"Really happy with the lessons so far and think Joshua's appreciating the fun/games/recording music/rhythm on Jonathan's ipad etc. It can be a challenge to encourage practice, along with spellings, homework and all the other things we have to try and fit into our week- learning two hands together requires lots of concentration on his part, so it's great to then be able to have some games in the lesson too! But we're keen to take it slowly and just to encourage his progress. Yesterday Jonathan took him back to the first tunes he started with in September which really encouraged him of progress made. Communication has been great and Jonathan's given lots of notice if he's had to rearrange/cancel a lesson due to holiday etc."
Lin says...
"Rhiannon (pictured) has been extremely patient with my 11 year old son. Who tried trumpet, harp and finally decided to settle for piano. Rhiannon is friendly, open, approachable and works around what suits the child. My son is quite into it and has been enjoying performing in Summer Concert and Christmas Concert. It's good to see him progress and enjoy an instrument, very excited that he is working on his first grade exam!"
Dinah, mum to Phoebe says...
"Rhiannon (pictured) has been teaching our daughter Phoebe the piano for a couple of years now. She started when Phoebe was six and a very shy little girl. But within a few weeks of lessons, Phoebe had really warmed to her and began treating her as a friend. Maybe that was because Rhiannon always seemed light hearted and easy to get along with. Now Phoebe is nine and watching her play some of her favourite pieces, just for fun and not because its part of her practise (!), hearing the notes dance through the house as the rest of the family go about their business, lifts my spirits every time. I would recommend  Rhiannon to anyone who wants their child to learn the piano without the stern, overly serious approach that I remember from my days learning my scales and arpeggios!"
Lona says...
"I've been playing for nearly a year and am going to work towards a prep test soon. My favourite part of lessons is doing rhythm flashcards. I like playing duets with Laura"
Margaret says...
"I am a grandmother of nine Grandchildren,and therefore an OAP.  In my earlier years in the States, I had years of piano lessons under a teacher of the Classical tradition.  Sometimes she got very angry with me. But, nevertheless,I became her star pupil when I was 16.
When I got married and came to live in this country, piano playing became less and less of a priority. Hence, when I finally found Mojca (pictured) two years ago, I had slipped back from being at least Grade 8 to Grade 3 or 4. Mojca has been wonderful in her approach. She has been very patient, kind and caring. Her enthusiasm and love of the piano  is totally infectious. She has shown imagination in her choice of what to give me to play.
I think I have advanced a little and gained a bit more confidence even with arthritic fingers. She has helped me to enjoy  working on a piece until I feel I have progressed enough to start something new.  I will always be grateful to have found Mojca,and would highly recommend her as a teacher for any age group."
Riya says...
"I have only just started having lessons with Angie (pictured) ad I really like her lessons, we have lots of fun. She is good at teaching beginners and helps me build up progress"
Hannah says...
"I really enjoy playing piano, especially when I learn pieces of music I love already. In between my graded exams I study contemporary piano….it's nice to have a break!"
Nicky, parent to Sophie says...
"Our daughter Sophie is 5 years old and is still in her first year of learning the piano. Already her confidence has grown, largely due to Liz who has a natural flair in bringing out the best in children. She has a softer approach that particularly appeals to Sophie. Liz makes the classes fun by breaking up the lesson so Sophie is not just sitting in front of the piano for the entire class. They play an assortment of games so Sophie is subconsciously learning the theory side as well. Sophie is also given sticker rewards from Liz so she can chart her improvement over the weeks. This really helps her to practice.
Sophie was encouraged to take part in the SCMT Summer concert, and although initially found it a little daunting, guided by Liz all the way through, rose to the occasion incredibly well.  Afterwards she was so proud of herself for performing in front of lots of people she is now talking enthusiastically about performing again at the next one! Thanks Liz."
Adam and Mum Elena – testimonial says...
"Adam has described his tutor James (pictured) as a "great teacher, friendly, punctual, organised and always arrives with a smile"
He has taken Adam to the next level and really inspired a love of guitar and music in general"
Mum to Berniya and Riya says...
"Angie (pictured) always put in an amazing amount of energy into her teaching style so my girls really responded to it and played even better in lessons than in private practice. I often watched them having fun playing and making music together. She prepared Berniya for many senior school music scholarship auditions and accompanied her on the piano on several occasions. Without her teaching and support, I don't think Berniya could win every scholarship she applied for"
Jane, mum to Ollie says...
"Jonathan (pictured) has been teaching my 5 year old son to play the piano for about 6 months. We are very pleased with how Ollie is progressing and he seems to really enjoy his piano lessons. Jonathan makes a real effort to engage Ollie and has written out the music for Ollie's favourite band so that he can practice it"
Jonathan, dad to Bruno says...
"We needed a teacher to guide our son through his first ABRSM exam, and Alison (pictured) has proved to be absolutely perfect for him – she's enthusiastic, patient and extremely likeable. We're all hoping that she stays in Brighton now that she's finished her degree"
Berniya says...
"Angie (pictured) is always very enthusiastic and supportive during the lesson, she is brilliant at picking out the little details and at the same time is really energetic and active. Angie is also an amazing player on both cello and the piano and everything sounds lovely when we play toegther"
Milly says...
"I started playing piano just after my friend Lona. We do lots of different music games in my lessons and I love working on monkey puzzles"
Amelie – testimonial says...
"I really enjoyed playing in the concert. I wish I could do it again, I'd invite so many people and this time I'd play 10 songs!! My favourite is Hocus Pocus!"
Mocha says...
"I have worked for Susanna Cassam Music Tuition since moving to Brighton a year ago. I have found her to be professional and fun. She is dedicated to her students, parents and the tutors and creates a friendly and supportive environment for tutors to meet. It's a great music school to work for! All students at SCMT are encouraged to take part in the Christmas & Summer concerts where everyone is welcome, adults and children of all abilities"
Jo Gilmore says...
"I couldn't be happier with Nicky Pyper (pictured).  I'm delighted with how I'm progressing and the progress creates a virtuous circle – I can see the improvement in every aspect of my playing, so I practice more.
Nicky is completely reliable, and the lessons are very convenient. She gives me the freedom to choose pieces that inspire me. She is conscientious and thoughtful – brings me exercises/pieces based on discussions we've had, and on areas where I need to improve.  I think we have a great relationship: whereas I'm a worrier, she is relaxed and completely 'gets' the type of learner I am: she pushes me exactly the right amount and gives spot-on advice.
I absolutely cannot fault Nicky (and by association SCMT) and am so glad you matched us up!   Now I just need to work on my performance nerves and my dreadful theory knowledge!"
Fenn says...
"I really enjoyed playing the piano in the concert and I really like my piano lessons, especially when I get stickers for my good work"
Amanda, mum Ellen – testimonial says...
"Jeremy (pictured) began teaching our daughter 2 years ago when she was 11.  She had given up on the piano a year previously and I had persuaded her to give it another go.  Quite simply, Jeremy inspired her.  He spent the first few months re-engaging her by teaching her music she wanted to play – the Beatles song book was a firm favourite – and she wanted to practice between lessons!
Once her love of learning music was established, he then guided her (painlessly) through the first exam where she achieved a pass with merit.  She is now working towards her second exam and Jeremy's lessons and piano practice are now very much a part of her weekly routine.  He is a patient, enthusiastic, organised and inspirational teacher and we cannot recommend him highly enough.  Thank you Jeremy!"
Emma, mum to Toby says...
"Jonathan (pictured) has been teaching my son, Toby, for a month now and it has been a real success. He has been a clear and patient teacher and has really encouraged Toby to practise, through his unpatronising praise and enthusiasm for his subject. Toby had played guitar before, but was new to the keyboard and Jonathan has got him playing several tunes and understanding simple music scores too within two lessons.
'My name is Toby. Jonathan is a patient and kind teacher, he is also very understanding when it takes a while to learn a new technique. I also like that he is a very similar taste in music to me.'"
Daniel says...
"Jonathan has been a very patient teacher since I started learning the bass. He is very clear in his instructions as to what he wants me to do and achieve in each lesson. I'm the type of person that needs to be pushed towards a goal without being pushed too hard and Jonathan has found the right balance for me. He encourages me when he knows I can do better, but still teaches at a pace that I am comfortable with. I always enjoy my lessons and have started having two a week!!!"
Poppy says...
"I've just done my prep exam and did very well. At the moment I'm playing music just for fun and I love my lessons. Sometimes I write my own songs and then learn to play them. My favourite part is playing duets with Susanna"
Beth says...
"There is a good choice of songs and I'm now doing my grade 3. The piano is a fun instrument to play and it's useful if you play another instrument…..it certainly made playing my violin a lot easier!"
Obie says...
"I'm doing my grade 1 piano exam and also playing some of my favourite pieces at the childrens concert at the Joogleberry. I'm a bit nervous! I play guitar and violin too! My lessons are fun and I find reading music much easier than I used to"
Scott says...
"I really couldn't be happier with how things have gone so far with Rhiannon (pictured) – I had never played piano before and couldn't read music in any way – now I'm in the middle of my grade two and can safely say that taking the plunge in learning piano has been one of the best decisions I've ever made.
The lessons are relaxed, flexible in content and just good fun, which makes a huge difference.  She's always been incredibly patient with me on those occasions I've had to cancel/rearrange a lesson at short notice and her knowledge and enthusiasm for her subject are very encouraging to a beginner.  She's a very easy person to get along with and has a great sense of humour etc – I felt at ease very quickly.
I'm delighted with how I'm progressing and it's all down to Rhiannon without whom I'd be where I was a few years ago – wishing I could learn piano but not having the confidence to actually do anything about it.  I look forward to making further progress in the year to come."
Ruby says...
"I really love playing piano and am taking my grade 2. I'm always very excited on the morning of my lesson"
Tommy says...
"I love doing my grades, next is grade 6! The scales are really hard but I love all of the pieces. My dad even put me on youtube on my birthday playing my favourite piece!"
Elsa says...
"I'm taking my grade 5 and hoping for a merit! I like the fact that in between grades I can try a whole range of styles and genres for fun."
Tarun says...
"I really like learning to play the piano. I like learning a piece of music I haven't heard before and then playing it really well!"
Leonid says...
"I loved playing the piano in the concert. I was completely excited. My favourite song is The Haunted Castle."
Edie says...
"There are so many fun songs to play on the piano! I can't wait to do my grade 2 in November…..and my favourite song is the Snake Charmer."
Adrien – testimonial says...
"I have my lessons in my house every week. I love to do the music quizes and get 2 stickers in nearly every lesson! Susanna makes me laugh and some times we learn songs that I choose myself."
Evgeniya says...
"I'm taking my grade 3 before christmas, and hoping to get a merit. My favourite thing about piano is playing in the concerts."
Melanie says...
"Liz R (pictured) teaches me piano and has been for over a year now. She is a really good teacher and we get along really well. Since she has been teaching me I have learnt many piano techniques and built up on my musical theory knowledge. She has also helped me with composition and I am a lot better at sight reaing and scales than I used to be. She is always really happy and smiling whenever she turns up to teach me and is always really nice.
I used to have lessons at school, but they were always quite short and we didn't really get much done. However, since Liz has been teaching me lessons have been a lot longer and I have learnt more in a shorter space of time. I find that I practice more frequently than I used to; mainly because I get to choose what pieces I get to learn, meaning I am more quick to learn them because I actually want to learn the piece. Also, I enjoy learning and playing piano."
Rachel mum to Mia, aged 9 says...
"Jeremy is both kind and endlessly patient – Mia now genuinely looks forward to piano lessons!"
Tiffany Crisp says...
"I just wanted to write that Jake, our 8 yr old, is really progressing very well with Katie Smith (pictured) and made astonishing advancements in the first few weeks. He is shy and apprehensive about new things and people but Katie quickly put him at ease and he loves playing the keyboard. He has completed his first book and is keen to get going on the second in the new year. The stickers are an excellent way of rewarding him and he takes great pride in showing us what he has achieved each week. Neither myself or my husband play a musical instrument and are impressed that Jake can read music so easily. We hope that as he gains in confidence he will one day want to take part in a concert."
Lesley Clark says...
"We very pleased with Alice and Max's piano teacher – Jonthan Dear (pictured) – he is so patient, clear and reliable. The lessons are very hassle free – we previously had to travel to a teachers house – this is just so much better. Jonathan picks just the right music for them and they are enjoying playing, thankyou!"
Zeinat Gelli says...
"Giuliano is completely enjoying having music lessons with Mocja (pictured) and is so excited when he knows he is going to see her. As you know, Giuliano is autistic and whilst he has a gift musically, it can be difficult to engage him and tap into his talent.
Mojca is really brilliant at working with Giuliano and understanding how to teach him through imitation.  She reinforces him just by adding variety and challenge the lessons. They have made amazing progress together. She uses a lot of autism training techniques; namely, discrete trials to teach him, although she may not know it. Working this way must come to her naturally. They have a wonderful relationship already and their lessons are filled with laughter and smiles and they obviously enjoy spending time together.
Monte is always really kind in general and is very sensitive to him and his moods. She will back off slightly is she feels he is getting stressed and always rewards him him a treat after a lesson. Mojca is always kind and accommodating to me and gives me feedback after the lesson. Mojca is definitely a gem and we are very grateful to have her as Giuliano's teacher."
Hannah, mum to Ned aged 10 says...
"Jeremy manages his lessons in a 'student led' manner and has been very perceptive in gauging the needs and personality of my 10 year old. I can highly recommend him as a sensitive and talented teacher. Ned says 'Jeremy is a legend'"
Suzy, mum to Ella aged 14 says...
"Jeremy (pictured) has been fantastic in motivating Ella to practise more regularly and to experiment with different types of music. She really enjoys her lessons and has made great progress since she has had Jeremy as her teacher."
Niamh says...
"Our seven year old son absolutely loves his lessons with Jonathan (pictured). He gets really excited in the days leading up to them, eager to perform tunes he's been practising for homework. Jonathan seems to have a very natural way with children and his fun and varied classes greatly appeal to them. I would have no hesitation in recommending Jonathan as your child's teacher."
Liz Rowe says...
"'I would thoroughly recommend working for Susanna Cassam Music Tuition. Susanna has been an inspiration and a constant support. I am a young tutor and the school has always been forthcoming in offering support whenever required. Their strong local reputation has allowed me torapidly establish an extensive, forever growing, pupil base, while Susanna's experience has been an indispensible asset. Susanna Cassam Music Tuition offers teachers direct mentoring, consultation and reassurance… and support in my further development. The team really goes that extra mile for the tutors, for example notifying us of any relevant jobs in schools and introducing us to other musicians and contacts. It's a really friendly and truly caring environment.'"