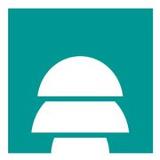 The SCMT Youth Competitions are not far away so here at SCMT we thought we would give you some info on the charity we will be supporting, Belltree Music Therapy Centre, Woodingdean.
Belltree provides music therapy for people of all ages who find it difficult to use words to express themselves, mainly due to illness or disability. The majority of Belltree's work is currently with children and young people with a learning disability or autism, many of whom are extremely emotionally isolated due to their difficulties. Music therapy gives them a meaningful way of communicating and connecting with others without words, greatly enhancing their quality of life.
Music therapy uses the qualities of music and sound as a foundation for sharing emotions and enabling communication to take place non-verbally. It is based on shared-music making in which the therapist responds to a persons' natural rhythms and sounds and helps them to build their own musical language – they can use this to discover new things about themselves and as a bridge for sharing experiences which are difficult to describe with words.
We are raising funds to help Belltree achieve some of the following desperately needed services and equipment:
• A subsidy fund to support families in need who cannot afford the full fee.
• Free assessments to help families access funding from charities.
• A music technology station to help some of the older children with emotional issues to create and record their own music.
• Some camcorders to assist the music therapists in their work and help us share the value of music therapy to local organisations.