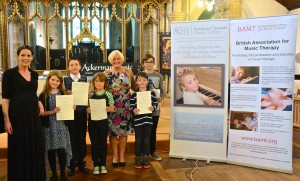 It's less than a week till the start of the SCMT Youth Music Festival and here at SCMT headquarters we are super excited!
Starting with the children's concert this Sunday and finishing with the adults and advanced students concert on the 8th June, we will be holding concerts,  mock exams, competitions, exam preparation sessions and much more. We are very happy to be sponsored by the lovely folks at Ackerman Music(https://www.ackermanmusic.co.uk) and throughout the festival we will be raising money for the fantastic charity 'amaze' (https://amazebrighton.org.uk).
By now all students should have received their entry confirmation and time slots, please contact Susanna on 07720 770153 if you have not or would like more information.