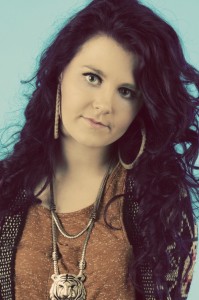 As you may already know SCMT have an ongoing feature, whereby we will be promoting gigs, bands, albums and much more from the SCMT musicians….
Next Friday (17th October) our lovely singing teacher Zara (pictured), will be performing at Sticky Mike's Frog Bar, Brighton. Doors open at 19:00 and there is an age restriction: Over 18s only. Tickets cost £5 and can be purchased here: https://lout.gigantic.com/brighton-rocks/sticky-mikes-frog-bar/2014-10-17-19-00. It should be a brilliant night, well worth checking it out!
Zara is a solo artist, you can find out more on her website here: www.zarakershaw.com and on her Facebook page: www.facebook.com/zarakershawmusic.