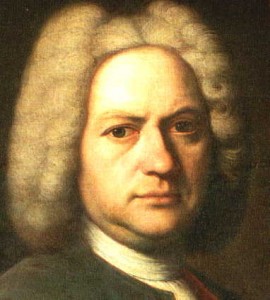 So in our last Bach history blog we had left Bach at 23, so what happened next….
Bach's next post was a organist and chamber musician for Duke Wilhelm Erns, back in Weimar. He stayed here until 1716. He wrote a great many cantatas and he also began writing music for the harpsichord here. This is where most of his major organ works were created, including many preludes and fugues. Bach had become fascinated with the organ and over the years made lots of improvements to the organ that can still be seen today.
By this point Bach was a well payed musician, he had several promotions and was even referred to as "the famous organist from Weimar". He was married (to Maria Barbara) and now had children too!
After many years at Weimar Bach was given the prestigious post as Capellmeister in Kothen. He stayed here from the age of 33 to 38. It was here he composed some of his most famous works. Including the 6 Brandenburg Concertos and the collection of harpsichord music known as the Well-Tempered Clavier, these will be the subject of our next Bach blog!
He really was a prolific composer…. how many Bach pieces have you played?
Souce: www.jsbach.org